Articles: Worlds Best Spa's
Escape to an elite world of pampering, luxury and relaxation.
This premiere group of spas represents the best of the best.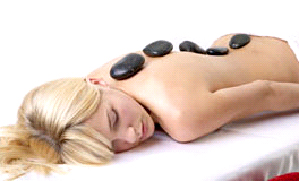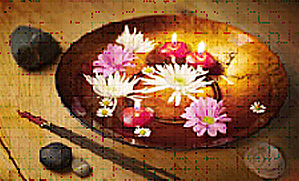 At the tip of the Baja Peninsula , the Pacific Ocean, Sea of Cortez and mountainous Baja Desert meet at a verdant oasis called Los Cabos. The One&Only Spa at the One&Only Resort, Palmilla calls this little slice of paradise home. With a gracious blend of Old Mexico and modern amenities, suites and rooms at the resort offer a sensuously elegant retreat. The Spa continues the theme of uniting ancient with modern and offers a comprehensive menu of treatments that blend Mexican, Asian and global accents for total healing and rejuvenation. From the shores of the azure Cortez, and beneath swaying palm trees, the One&Only Spa is a sanctuary dedicated to the pleasure of your senses and the rebirth of your spirit.
Beyond treatments, The One&Only offers rituals and ceremonies that take pampering to a new level. Settle into a private spa villa for a day of complete indulgence. Begin with a Spa Ritual, a process that delights your senses from your toes to the tip of your head through massage, a body wrap and aromatherapy. Polish your body to a silky shine with a Sublime Lime and Ginger rub, or soften and firm the skin on your face with an Elemis Japanese Silk Booster Facial . Refresh your muscles with massages from Thailand , Bali and Sweden , or try the ancient Asian practice of reflexology for overall wellness. Adjourn to the secluded Yoga Garden for a journey to your inner calm, or try the Fitness Center to boost circulation. A temple to your physical and mental well being, One&Only is truly a once in a lifetime experience.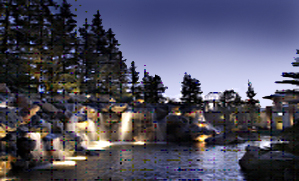 WellPoint , Inc. and David H. Murdock, Chairman & CEO of Dole Food Company, have forged a partnership to create the first of its kind, mixed use facility bringing luxury to the wellness market. The California WellBeing Institute at Four Seasons Hotel Westlake Village, California offers a unique chance to take a vacation that will not only be restful, but will also help you to revolutionize how you live your life, and how you treat your body. A combination of spa, medical, wellness and nutritional services from highly trained experts come together in this beautiful setting at the base of the Santa Monica Mountains , to help you analyze how you live your life, and how you could change it to assure health and well being for years to come. Spend your days at the relaxing and inspiring WellBeing Institute, and your nights in complete comfort at the luxurious Four Seasons Hotel that shares the stunning park like grounds. A vacation in a peaceful and beautiful place to relax and be pampered, while teaching you how to take that feeling of well being, and rejuvenate your everyday life.
The California WellBeing Institute is an innovative facility offering a comprehensive, 360-degree approach to health and wellbeing. With guidance from physicians, Registered Dietitians, experienced life advisors and other wellbeing experts, guests will engage in healthy living programs that are customized to their individual needs, and designed to create real and lasting life changes. The California Health and Longevity Institute, an independent medical practice, offers nutritional education, advanced diagnostic technology, personalized care, medical screenings and fitness training -- all designed to provide guests with the practical knowledge and support they'll need to enhance the quality, and the longevity of their life . This new destination includes a 270-room Four Seasons Hotel with a world-class 40,000-square-foot Spa, indoor and outdoor meeting space including an 11,600-square-foot Ballroom and nine smaller meeting rooms. Diverse dining options, a state-of-the-art Fitness Center and two pools, indoors and out, complete the Hotel experience.